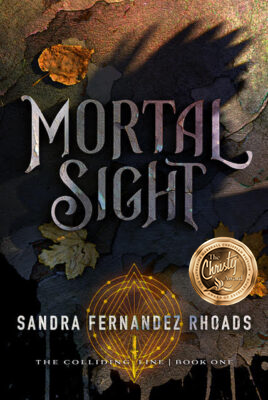 When Worlds Collide, Shadow Wrestles Light
Seventeen-year-old Cera Marlowe wants a normal life; one where she and her mom can stop skipping town every time a disturbing vision strikes. But when a girl she knows is murdered by a monster she can't explain, Cera's world turns upside down.
Suddenly thrown into an ancient supernatural battle, Cera discovers she's not alone in her gifting and vows to use her visions to save lives. But why does John Milton's poem Paradise Lost keep interrupting her thoughts?
In a race against time and a war against unearthly creatures, will decoding messages embedded in the works of classic literature be enough to stop the bloodshed and protect those she loves?
Downloadable Awakened Content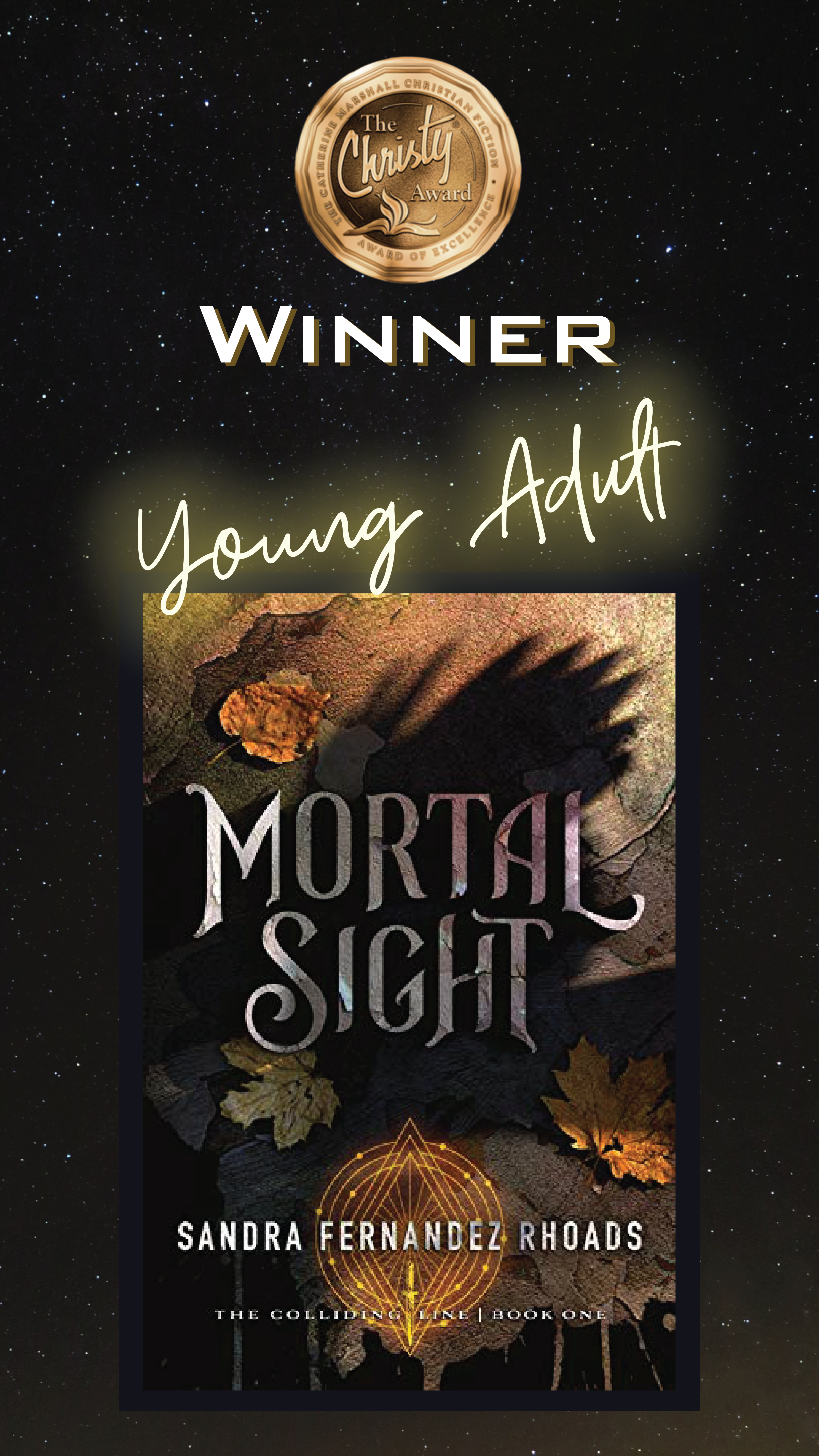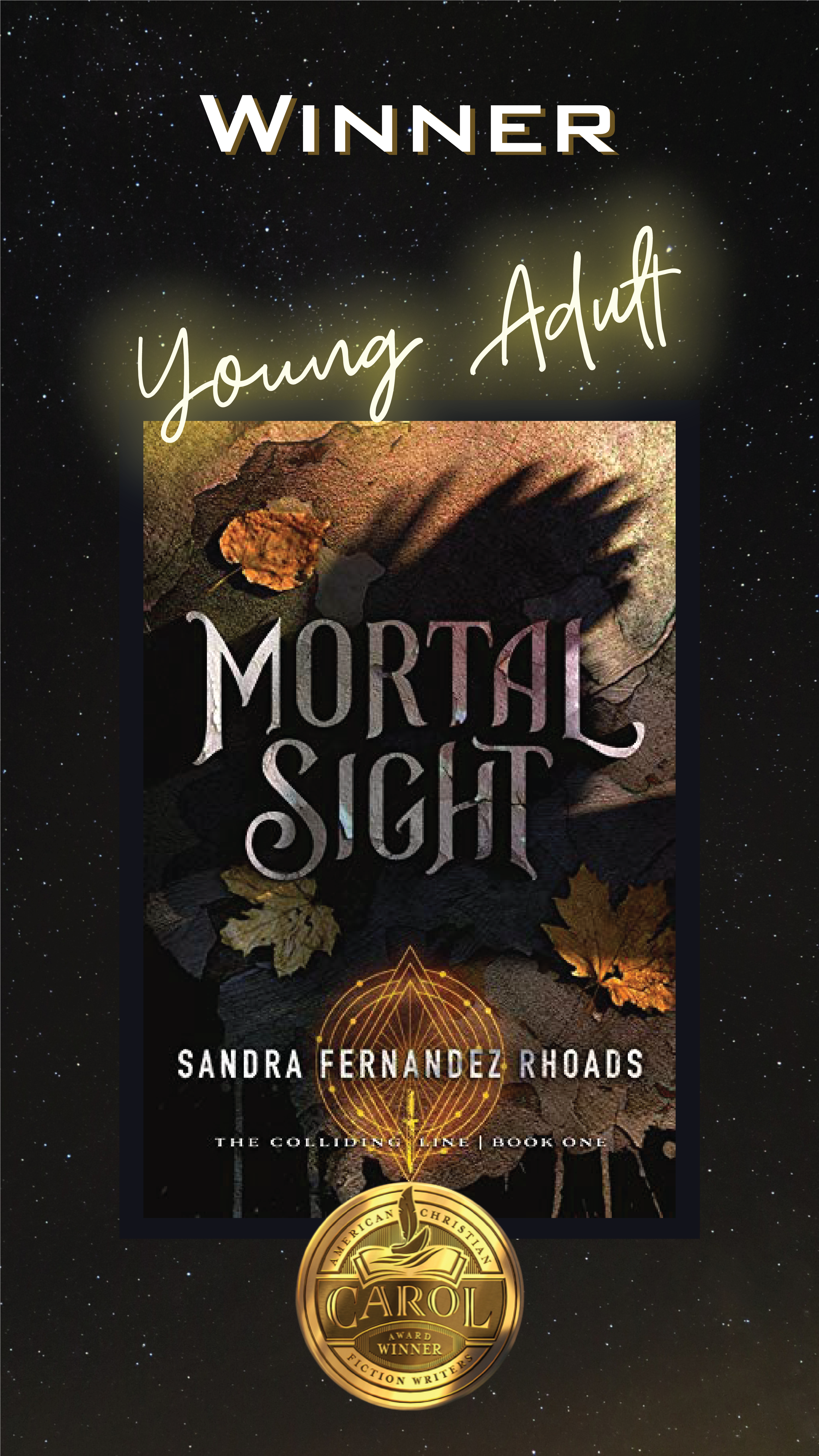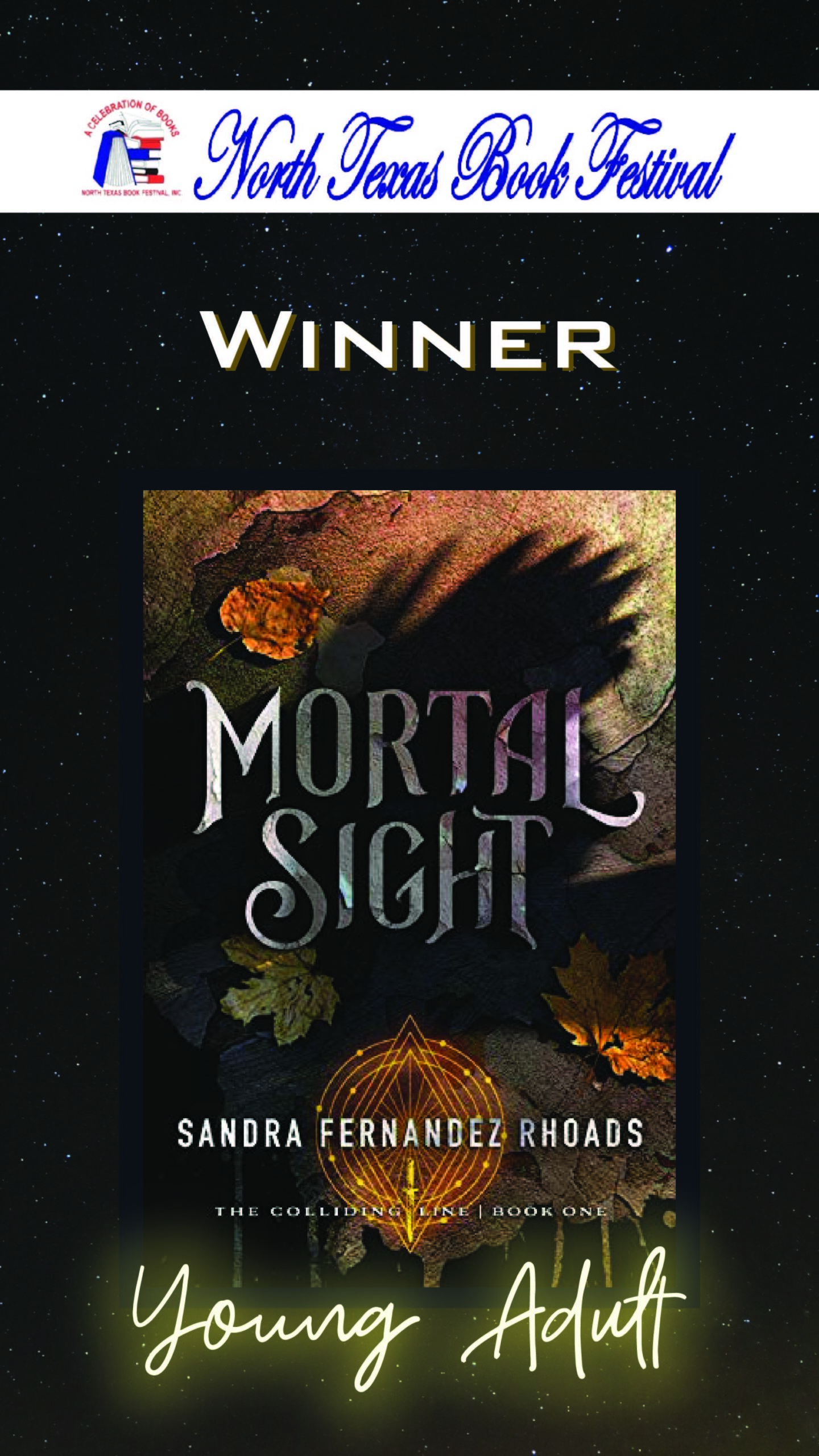 "A unique blend of fantasy and literary elements."
School Library Journal
"An absorbing fantasy"
Foreword Reviews
"With frequent references to Milton, Mortal Sight is a promising beginning to an intriguing series."
Lorehaven Magazine
"Delightfully spooky with characters you can care about."
C.C. Hunter
,
New York Times
bestselling author
"Mortal Sight was everything I wanted and more. In her brooding debut, Sandra Fernandez Rhoads hits familiar, beloved notes of the urban fantasy genre while bringing a unique melody all her own. My humanities-loving heart geeked out over the art history and classic literature references, while the action-packed plot twists kept me turning pages well past my bedtime. I can't wait to see what she does next!"
Lindsay A. Franklin
, award-winning author of
The Story Peddler
"Absolutely riveting from start to finish! An ode to the arts wrapped in a fast-paced, friendship-fueled, YA urban fantasy adventure, driven by a spunky protagonist you can't help but root for. Make this your next binge read. You won't regret it!"
Gillian Bronte Adams, author of The Songkeeper Chronicles
"Mortal Sight takes us on a hauntingly dark adventure through teenage Cera's worst nightmares and most precious of unrealized dreams. With action scenes peppered by classical literature and art and then salted with relatable characters and young adult drama, this is a story every creative personality—or every person who's ever craved a place to belong—can appreciate."
Krissi Dallas, author of the Phantom Island series