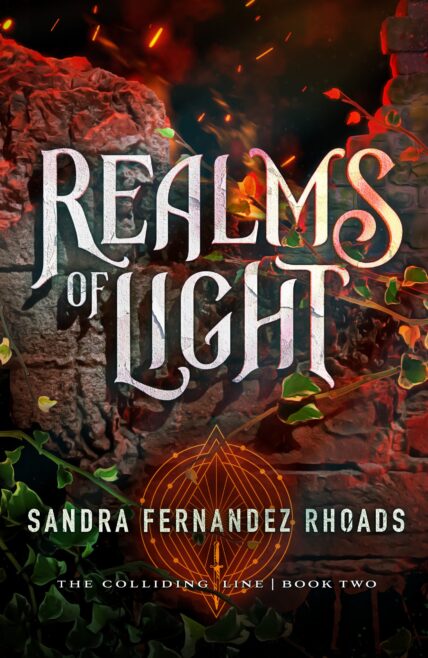 From the Ashes, Spring Will Rise
On the run from the brutal Sage and his army of Legions and Cormorants, seventeen-year-old Cera Marlowe knows the only place strong enough to protect her is the Alliance Council Estate.
Her introduction to the Estate is far from welcoming. Cera's dueling powers of light and darkness make her a threat to the Alliance's sacred powers. Her ability to decipher hidden messages in classical artwork buys her temporary shelter, but the clock is ticking as she's faced with a daunting choice that could cost her everything—including those she loves.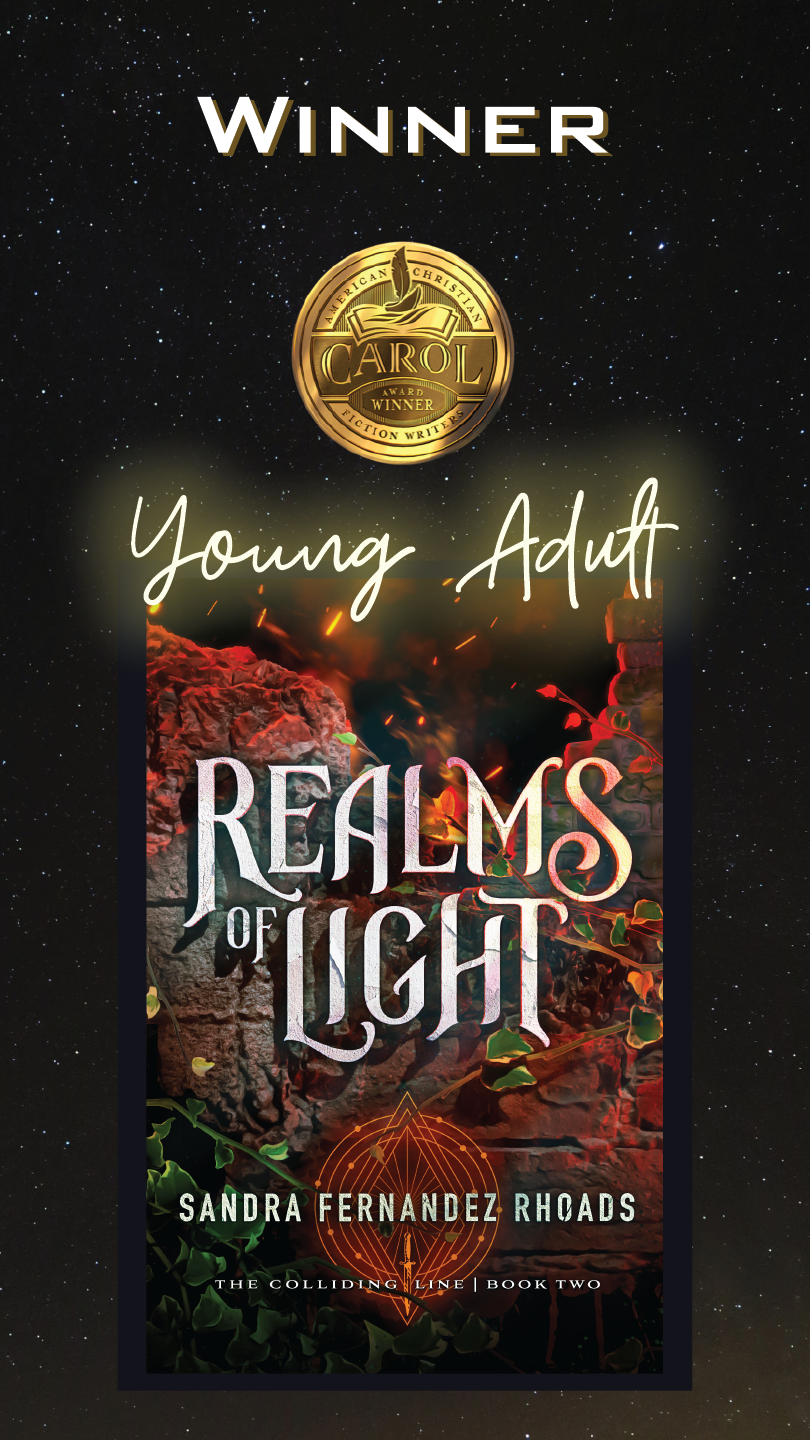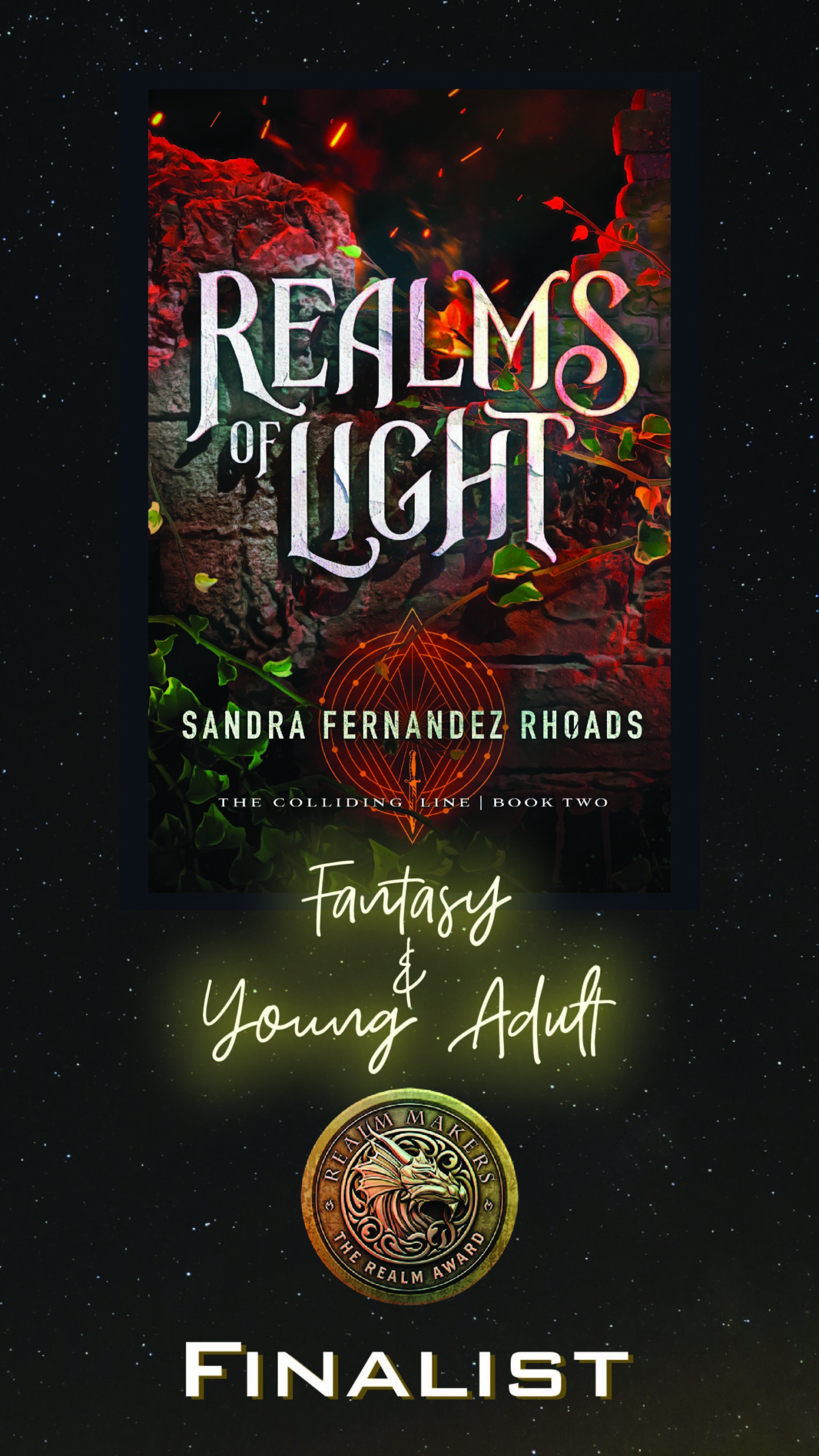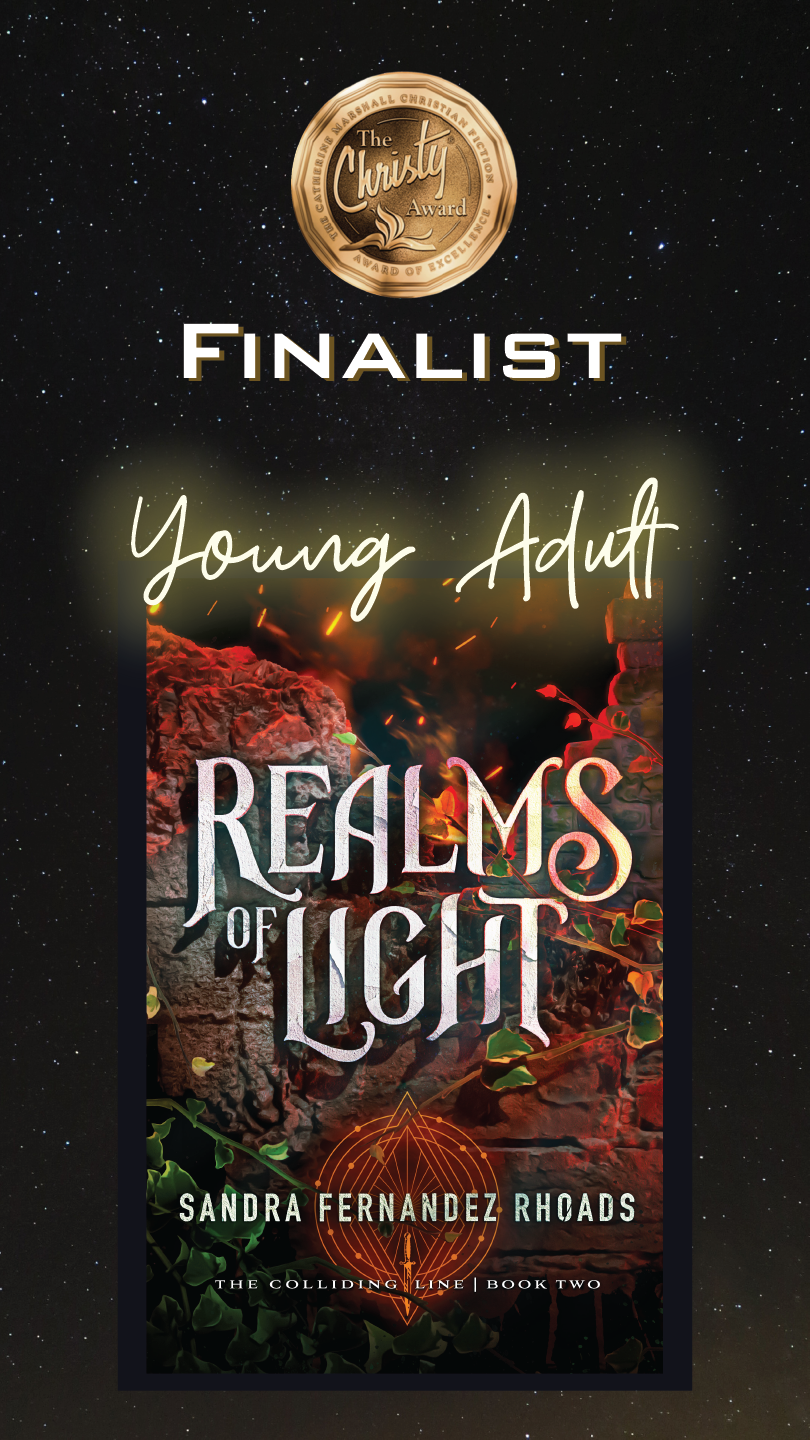 "Realms of Light propels The Colliding Line duology to a breathless, dazzling conclusion. What Sandra Fernandez Rhoads began in Mortal Sight is expanded, enriched, and deepened in Realms. I loved it."
Lindsay A. Franklin, award-winning author of The Story Peddler
"Rhoads uses the best of fantasy fiction to cleverly blend in Paradise Lost. A fast-paced story driven by intimate portrayals of characters, rich settings, and a vibrant plot that leads to a surprising yet satisfying conclusion."
Angelica Duran, President of the Milton Society of America and Professor at Purdue University
"Realms of Light is a beautiful, clever ending to this duology. New friends, new enemies, and new mysteries await in this bewitching tale!"
Gabriella Graves, Disney Channel actor
"The dark, fantastic adventure that began in Mortal Sight yields new and surprising revelations in this thrilling sequel. Rhoads is a YA fantasy author to watch!"
R.J. Anderson, award-winning author of The Flight and the Flame Trilogy
"With nonstop intrigue, new characters who stole my heart, and, of course, the poetic quality of Rhoads' storytelling, it is truly a thoughtful and heart-pounding conclusion."
Krissi Dallas, author of the Phantom Island series